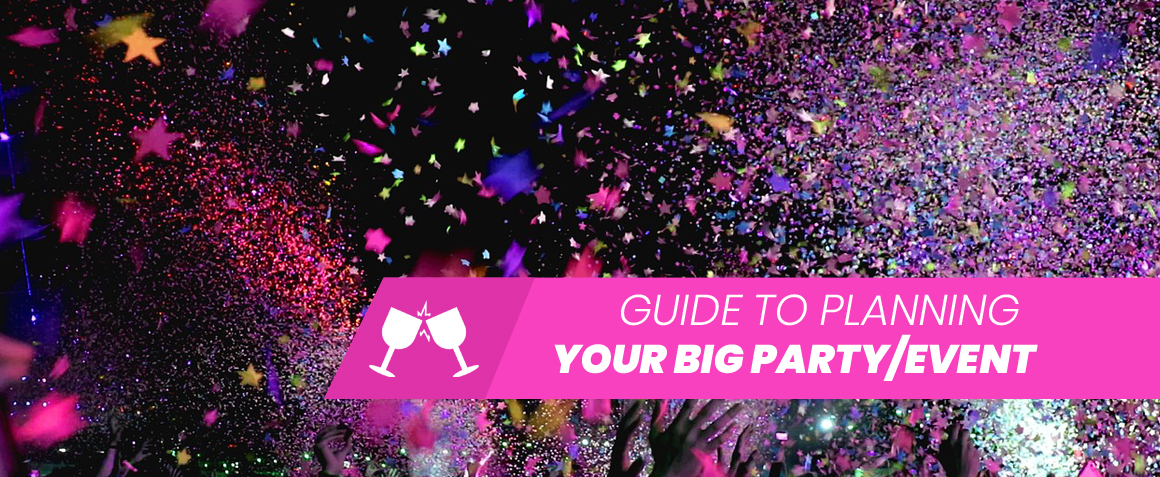 All Party Hire Adelaide has everything you need to host the party of your dreams!
We specialise in party hire equipment and have extensive experience helping out clients host incredibly events of all sizes in countless locations throughout Adelaide and South Australia. We tailor our services to our individual clients and enjoy creating the perfect party hire experience for your event.
We aim to cover everything you need and be your one stop party shop in Adelaide. Our hire products span seating, heating, fans, crockery, cutlery, glassware, marquees, lighting and everything in between—and if there's something we're missing, we'll help you to find it so you can have your perfect event. We have everything you need to host the perfect outdoor event in comfort, from heating, fans, air conditioning, portable umbrellas and custom marquees. Our marquees and dedicated setup team are perfect for outdoor parties and weddings.
If there's something you want for your party that we don't have, ask us and we'll try to help you make it happen. We want to make your next party in Adelaide unforgettable!
We've put together this guide to planning your big event to help you think about all the details you'll need to put in place to have it go off without a hitch. If you need some extra help, don't hesitate to contact us.
Table of Content
All Party Hire has an extensive line of marquees available for hire to fit your needs.
Our freestanding marquees come in a huge variety of sizes and dimensions to suit any occasion, from a small event to a 160-guest wedding. We can help you to determine what size and shape marquee would best suit your event!
We offer free standing marquees and peg and pole options — and we're happy to have our professional team set them up for you. A marquee is an easy way to ensure your party will be amazing no matter the weather— whether you need to protect your guests from rain or shine. Within your marquee you can add banners, walls or awnings to provide additional protection from weather and customise your event layout.
All of our event marquees are made with the highest quality materials and design standards to ensure safety and satisfaction. We can deliver and set up marquess at any location in a quick turnaround time.
Contact us to find out more about the perfect marquee for your event. We are pleased to offer fast, reliable delivery Adelaide-wide!
Source: https://www.modernpartyhireadelaide.com.au/party-hire-adelaide
1. Plan Slowly
Planning slowly is the key to stress-free planning that will mean you don't miss a single detail! Avoid cramming it into a single day for the best outcomes. You might want to try separate your planning for each aspect of your party over different days — for example, spend one day thinking about your menu, another day planning the decor, and another picking your drinks. Keep it simple and allow yourself time to relax in between!
2. Perfect Your Guest List
Whether you're planning a simple dinner party, a huge birthday celebration or a meticulously detailed wedding, choosing the perfect guest list will help to ensure your event goes off without a hitch. A guest list is vital to not only keep your headcount in check and help you to plan food and hire orders, but to ensure the event itself is pleasant and fun! Make sure you invite a healthy mix of visitors for a relaxed party crowd and to avoid any potential personality clashes that might overshadow the day.
3. Send Out Invites Early
This tip is common sense—don't forget to send out your invitations early so you're not stressing about guest attendance at the last minute. Send out invitations at least six weeks in advance— leave more time, preferably 3-6 months if you're inviting guests from out of town. If you're going to the effort of hosting a big party, formal invitations are best so the event won't be forgotten— think posted or emailed invitations over a quick Facebook message that will be filed away without a thought. Formal invitations will help you to put together a firm headcount and also give you the opportunity to be creative with your invites and set the tone for your event, if you wish!
4. Stick With the Tried and Tested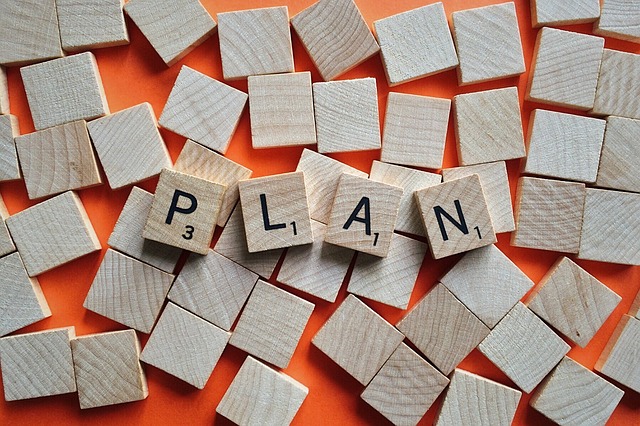 For a stress-free event don't try to bite off more than you can chew—be creative with your party planning by all means but don't be so ambitious that you'll never pull off all your plans! If you're creating your own menu or decorations, make sure the majority of your plans are ones you've successfully managed to pull off before — you don't want to be panicking and stressing in the hours before your event because an unknown recipe isn't working out the way you planned.
5. Match Your Playlist to Your Guests
Music can provide an uplifting atmosphere or be an inappropriate mood killer—paying attention to your playlist will ensure an upbeat mood throughout your part. If it's a celebration, make sure your music reflects that with upbeat tunes — if it's a sophisticated dinner party, pick out some refined tunes that won't drown out the conversation. Don't forget to cater your playlist to the demographic of your guests—include a few classics relevant to the age of your guests and you might find your guests forming new friendships over favourite tunes!
6. Be Prepared for Anything
Save yourself the stress and horrible surprises by thinking about worst case scenarios and planning for anything and everything that could go wrong. Consider food, drink, venue, parking, trash, equipment, staff and so on. Thinking about the awful possibilities will help you to pull off an incredible event that will go off without a problem.
7. Confirm party hire well in advance
If you know you'll need to hire marquees, cutlery, decorations and/or furniture, make sure you've found your party hire provider and confirmed your booking well in advance. This will ensure you get all the equipment you need—and the exact styling you want for your party! Making a booking with little time before your event might mean you won't be able to access the right gear for your event and will be stressing trying to find other providers to help you.
8. Bring in Help If Needed
If your party/event is the first you've hosted, don't hesitate to ask for help in the form of a professional party or event planner. Parties are harder to plan than you think and one missed detail can result in a messy and unenjoyable event, as well as costing you big money. If you're on a strict budget, many party planners offer consultation services where they can just review your plans and hire choices and point out any potential problems you might have missed. Similarly, if you're planning an extensive food and drinks menu and it's getting out of hand, there are endless companies that can provide you with staff, chef and unique menus to suit your event. You might find this option a lot less stressful than attempting to cover all the catering yourself!
Marquees are one of the best investments you'll make for your party or event! Marquees are flexible and allow you to host your event at your dream destination regardless of whether there's a space or room available!
If you've got your heart set on hosting your event in a stunning outdoor setting — whether it's at a winery, a botanical garden or just in a backyard—marquees guarantee your event will be a success regardless of the weather.
Here are some more reasons why you should consider a marquee for your next event!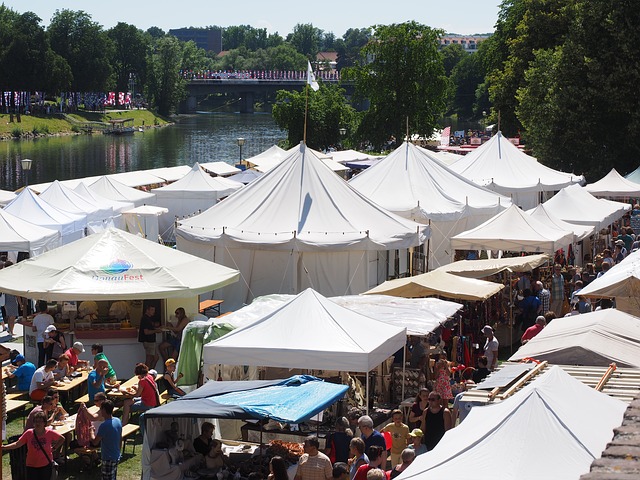 You'll be able to impress guests away with a spectacular unique setup


 

 

 

 

Marquees are the perfect blank canvas for you to create your ultimate party style and setup regardless of weather. The blank walls and space mean you can be as creative as you like with your space for the perfect party atmosphere.

A perfect Plan B!An open air event is a relaxed and romantic idea — and dancing under the stars is the perfect idea for a party! Often the weather can ruin the best party intentions, so a marquee ensures your outdoor party will be able to go on no matter the weather — and your guests will be warm and comfortable at night.
Marquees come in a huge variety of shapes and sizes so there'll always be an option for your event— no matter the size! You can also work with your hire providers to negotiate clear plastic panels and which marquee walls would be best to open to maximise the view for your guests at your dream location!
Host your event at a special locationA marquee gives you the flexibility and freedom to choose a location meaningful to you and your guests. Marquees are incredibly easy to set up and will allow you to host your event at a winery, a winery, a beach— wherever you like!
Source: http://www.wonderlandtentsandevents.com.au/blog/49-4-reasons-you-need-a-marquee
Q: Access to the marquee site is restricted, is this a problem?
It shouldn't be! Most areas can accessed for setup without a problem, as our marquees are highly portable. If, however, you think your site is incredibly tricky to access, or a long way from the access point you may wish to contact us beforehand to see if we can still accommodate your event— we usually can! Don't hesitate to ask.
Q: How much space will I need?
It really depends on the number of guests attending, whether you have a need for a dance floor, bar or band and the total amount of space you have available. We are happy to make suggestions or visit the potential event site to make sure you get what you need for your event.
Q: How long does a marquee take to set up?
It really depends on your individual events and the number of other hire items you're looking to have set up— smallers marquees can take just half an hour, while larger events can take from four-five hours to an entire day to get right. Taking this time is necessary to ensure the marquee is put together safely and securely so you won't encounter any problems during your event.
Q: How should I handle bad weather?
Plan for the worst! Unfortunately the weather is always going to be out of your control. All of our marquees are waterproof, as are the sidewalls, so your guests will be sheltered. You may find your guests will track moisture and dirt into the marquee depending on the location, but if adequate matting is in place this generally dries up quickly.
We can't make any guarantees on the safety of marquees in extremely high winds— we will, however, take all possible precautions during setup, keep an eye on the weather forecast and advise if your location may not be the best in the event of poor weather.
If you are unsure the viability of your chosen location, or if you know it's bound to be exposed to the elements please talk to us about how we can ensure your event is equipped with a robust marquee setup.
Q: Can I decorate my marquee?
Yes of course! The poles, wires and archways marquees provide ideal points for attaching decorations and other fixtures. To avoid damage to the marquees we recommend it best not to fix anything to the sidewall panels or the marquees themselves.
Lighting is an easy and cost-effective way to bring a creative edge to any event running into the night. Lighting can used creatively in most situations, whether you want a sparkling ceiling, stage lighting, or chairs draped in lights. Lighting will ensure your party setting is eye-catching and exciting for your guests!

Lighting plays a huge role in setting the mood for any party and we have a large variety of options available to you. Our lighting hire department can work with you to suggest the best lighting options for your event and we can tailor our lighting to any location.
If you're planning for the best music our dance floors are a perfect addition! Your guests will have an unforgettable time and our dance floors will bring an unexpected twist to your party that will create great memories for everyone.
Your party will hopefully be a happy and significant memory! Depending on the type of celebration you'll probably be looking to host your party in a beautifully styled space with consistently themed decorations, music and food. If you're unsure of the style you're looking for, the following ideas might help!
Are you looking for an event with a look and feel that is:
Sleek and modern?
Sophisticated?
Relaxed?
Boho?
Classic?
Themed?
Energetic and fun?
Would you like your event:
To be indoors or outdoors?
To be in shade or sun?
In a function venue or a unique venue of your own choosing?
Fully catered or self-catered?
To be colourful and bright or sleek and monochrome?
To include fun options like photobooths?
The initial theme you decide on will help you to decide on the finer details like backdrop styling, furniture, food and drinks, so it's helpful to think about it early on in your planning process. You'll probably want to stay consistent with the decorations and furniture styles you're using in all areas of your venue to create a flow
throughout.
What types of decorations and settings would you like?
Table centrepieces
Balloons
Tablecloths + chair covers
Namecards
Cake displays
Cocktail tables
Chairs
Fans
Umbrellas
Overhead lights
Heaters
Candles
Bain maries
Air conditioning
Buffets
Charcoal spit
Plants
Staging
Dancefloors
Hanging ornaments
Source: http://www.hamptoneventhire.com/blog-1/2018/3/6/how-to-find-your-wedding-style-4-tips